Earlier this month, Innov8rs hosted its first event ever in the United States. A team from Wazoku was in attendance at the summit, where presentations, networking, and conversations on innovation ran across two packed days. Here, Molly Cariker, one of Wazoku's representatives at the event, shares her thoughts on the team's time in Austin.
Returning from Innov8rs a fortnight ago was a time of reflection. It was my first time at an in-person event for Wazoku and was a whirlwind of networking, presentations, and meeting up with my Wazoku colleagues. We were also an all-American team at this, Innv8rs first conference in the USA.
Junior Sales Engineer Mike Elias and I are Texas natives, so this was a really special experience – representing the company in our home state. With Enterprise Account Executives Jon Fredrickson and Stuart Dodson at our side, we were set up for a successful event that would see us finally get face to face with customers and prospects for the first time in far too long.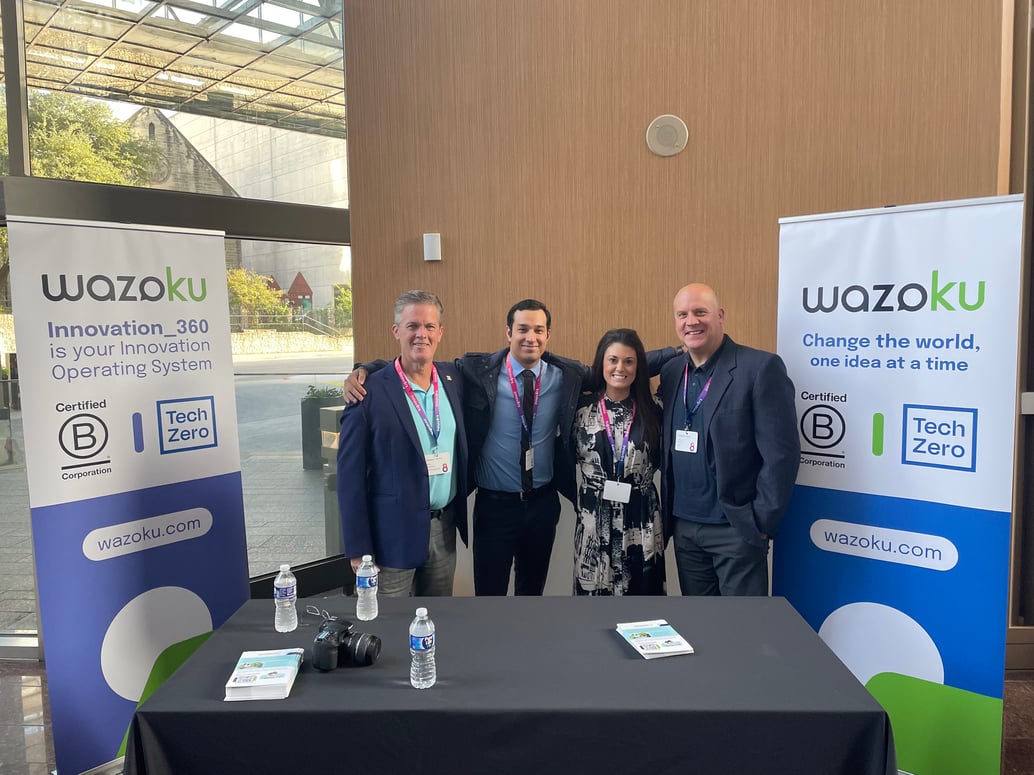 After setting up our stand in the exhibition center, Mike and Jon made their way to one of the breakout rooms where they delivered our product demonstration. This was a last-minute addition to our plans, but it was a great way to get started: demonstrations make understanding our product and how it supports innovation far easier to achieve.
Following on from this, we had a day of networking ahead of us before Jon co-presented a conversation with DEFENSEWERX CIO Brad Chedister. This talk allowed the duo to look at how open innovation is a key part of the network of different capabilities that can drive Innovation at Scale.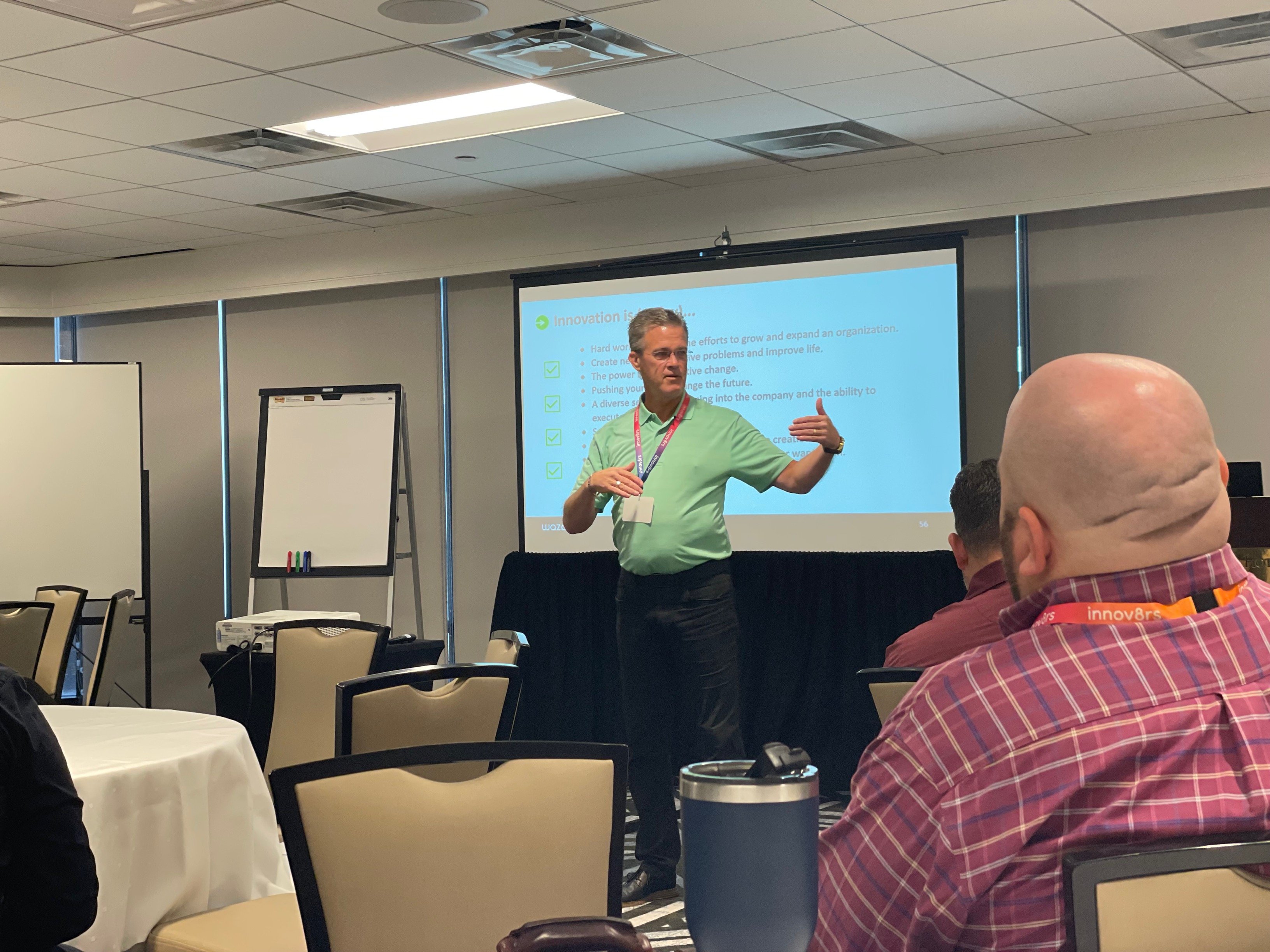 Once we wrapped on day one, day two had even more exciting stuff in store. We were able to maintain our ability to network across both days as we had a great team presence throughout the venue. In the afternoon, Jon and I hosted a 90-minute workshop that looked at building out innovation networks for organizations of any size.
It's a huge part of what we do at Wazoku, so to share this message with a packed room of guests – that we engaged through some fun games and thought experiments – was a real treat. Seeing things fall into place for people that had been wondering about solutions to their issues for a long time proved immensely rewarding.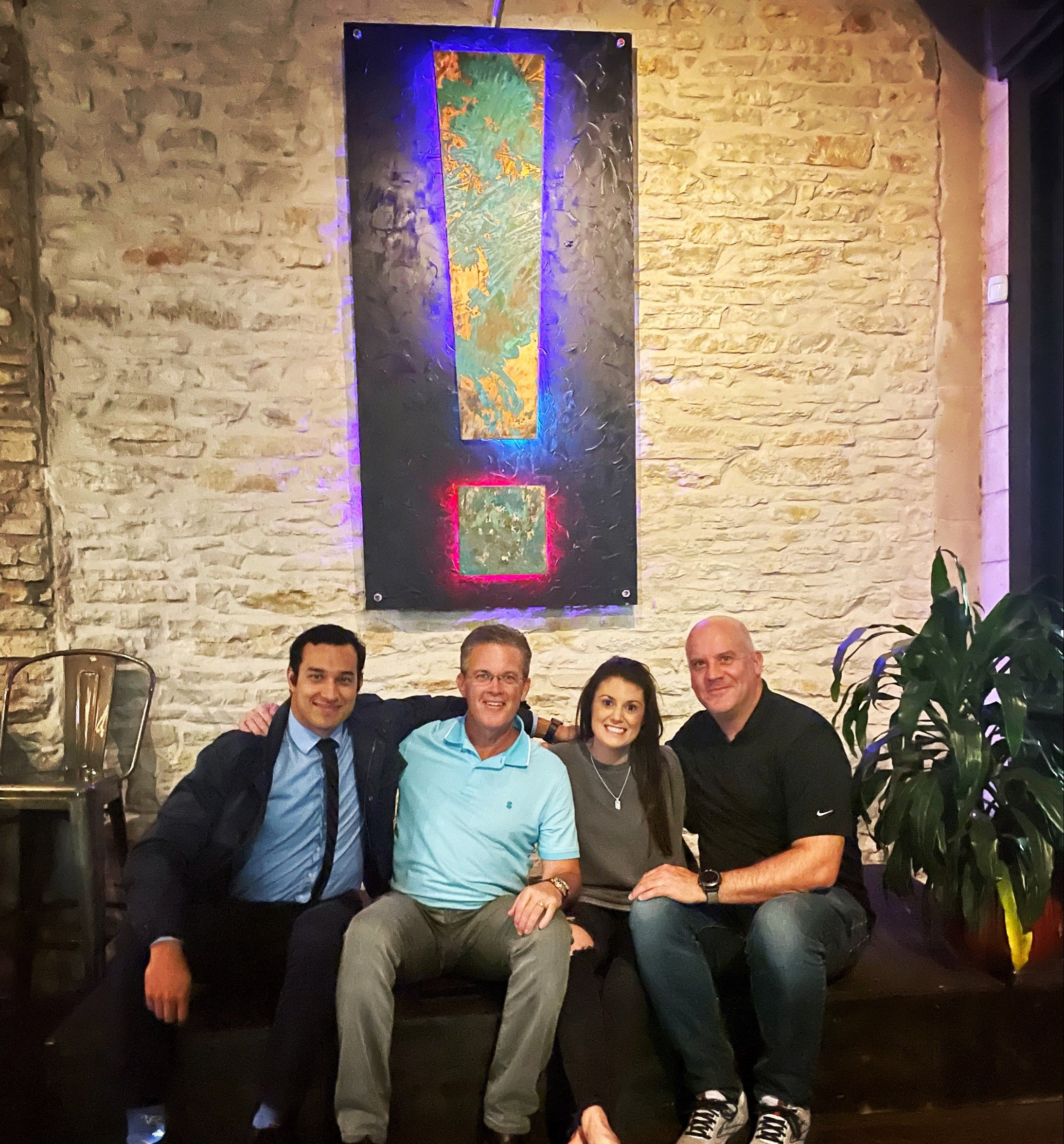 We wrapped on Innov8rs and, overall, I'd say it was a success. We went there with an idea of how we'd get our message across, and not only were we able to do so, but even more opportunities arose while the event was taking place for us to do this.
These smaller, more intimate events seem to drive a greater connection between attendees and vendors, because you're more likely to strike up a conversation with people there and then. It was rewarding to see that what we've been talking about on conference calls for the last few years translates so well into the real world, where people drew value from our sessions and – in some cases – we initiated conversations that will grow into partnerships soon.
Below is a video, filmed by our very own Mike Elias, of the event that gives a feel for just how exciting and rewarding this Innov8rs event was. I'm looking forward to going to more events with Wazoku in the future, where we can continue to change the world, one idea at a time.