Earlier this month, a team from Wazoku attended the Innovation Roundtable Summit in Copenhagen. Across three days they networked with, presented to, and held workshops with corporate innovation leaders. In this blog, Ella Scammell reflects on the event.
It's now been a couple of weeks since myself, Rikki Bains, and Steven Drew landed in Copenhagen to attend this year's second Innovation Roundtable event. As it was the first event that I'd gone to as a representative of Wazoku, I was both nervous and excited about what the three days had in store.
Upon arriving at the exhibition stand, we got set up at our stall, ready to connect with the attendees. While we had some presentations and workshops that we were hosting across the event, most of our time was spent in the hall discussing Wazoku with interested parties.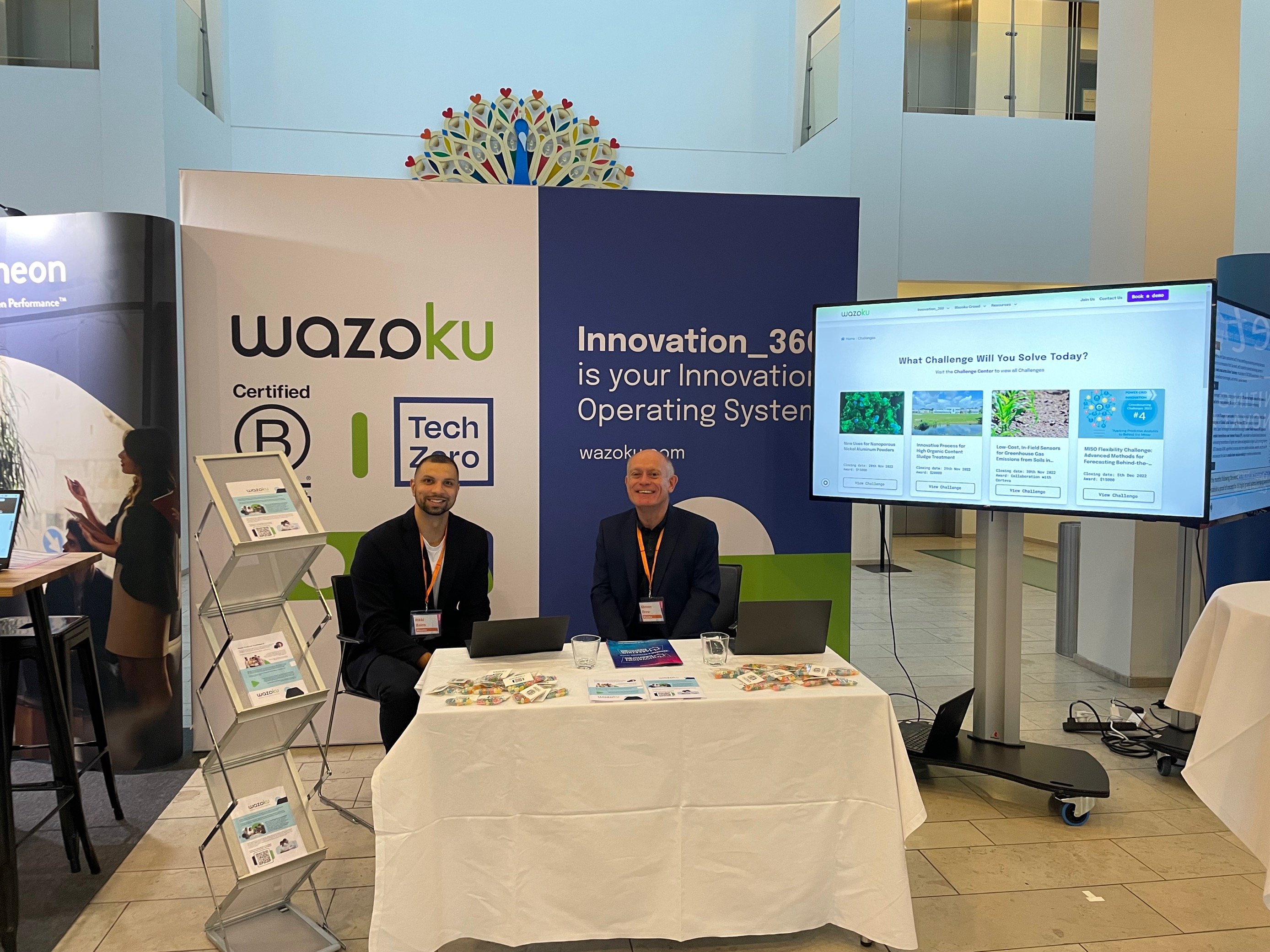 On Day 2, Steven co-hosted an event with Patrick Oungre, Group Head of Innovation and Corporate Venture Capital at A2A. The talk discussed A2A's highly successful use of open innovation through the Wazoku Crowd and the opportunities that came from it. While the session was a short one, they really made the most of it, with Patrick using 3D visualization technology to bring these opportunities to life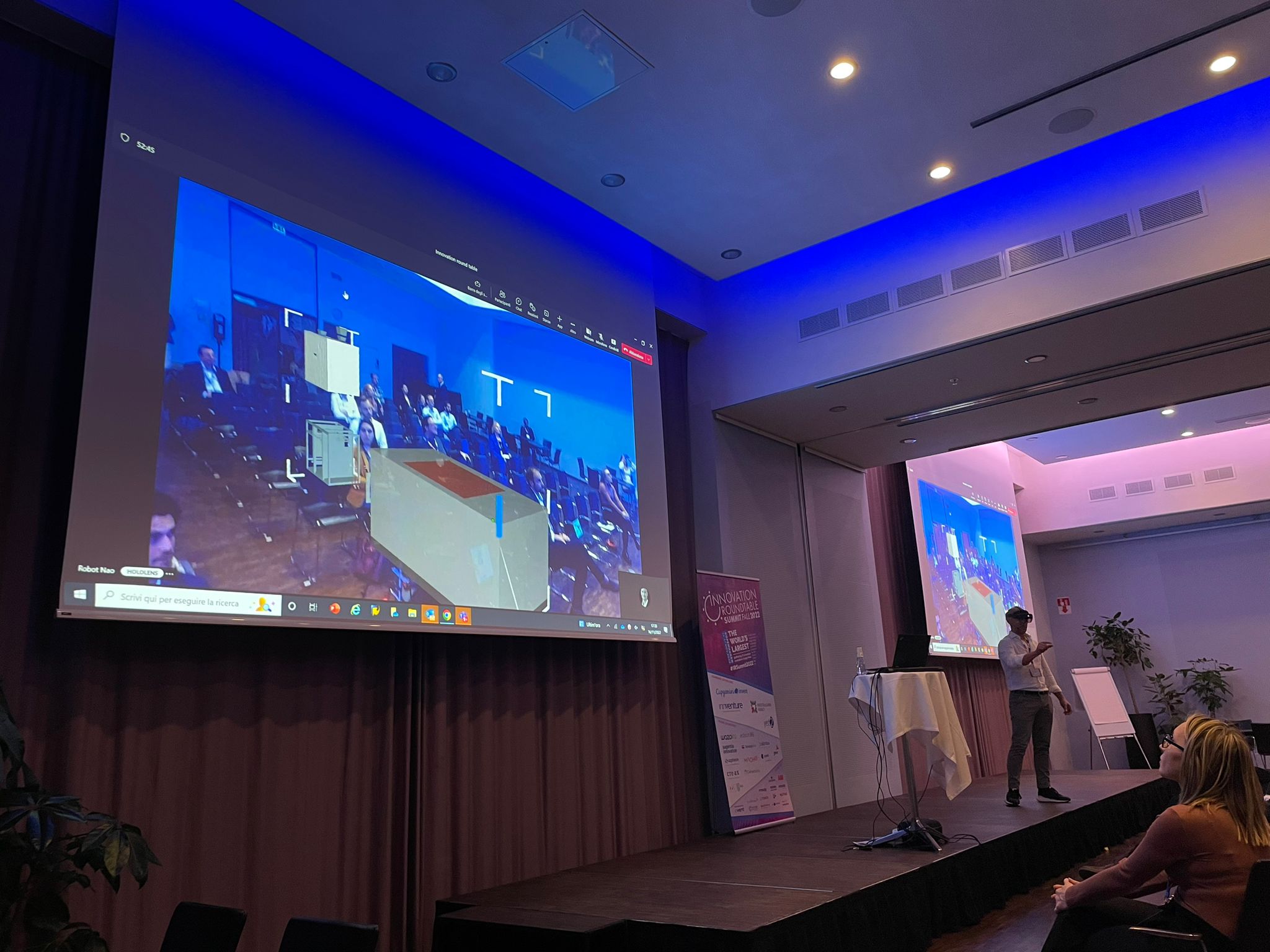 Earlier that day, Rikki moderated a Roundtable discussion about the importance of including your entire organization through a culture of innovation. The session also proved a success and, talking to Rikki afterwards, he mentioned that more of these types of sessions would be really useful – helping with the direct transfer of knowledge among the attendees.
Another interesting moment came from Enel, as the organization's CIO Ernesto Ciorra held a talk at the start of day 2. In it, he was able to 'hack' everyone's mathematical brains in about 30 seconds and gave some great insights into how you can "kill paradigms", "kill rules", and the need for innovation tools. He ended his speech by affirming that working with Wazoku is how Enel was able to achieve so much success. To Ernesto, Wazoku is an essential innovation tool.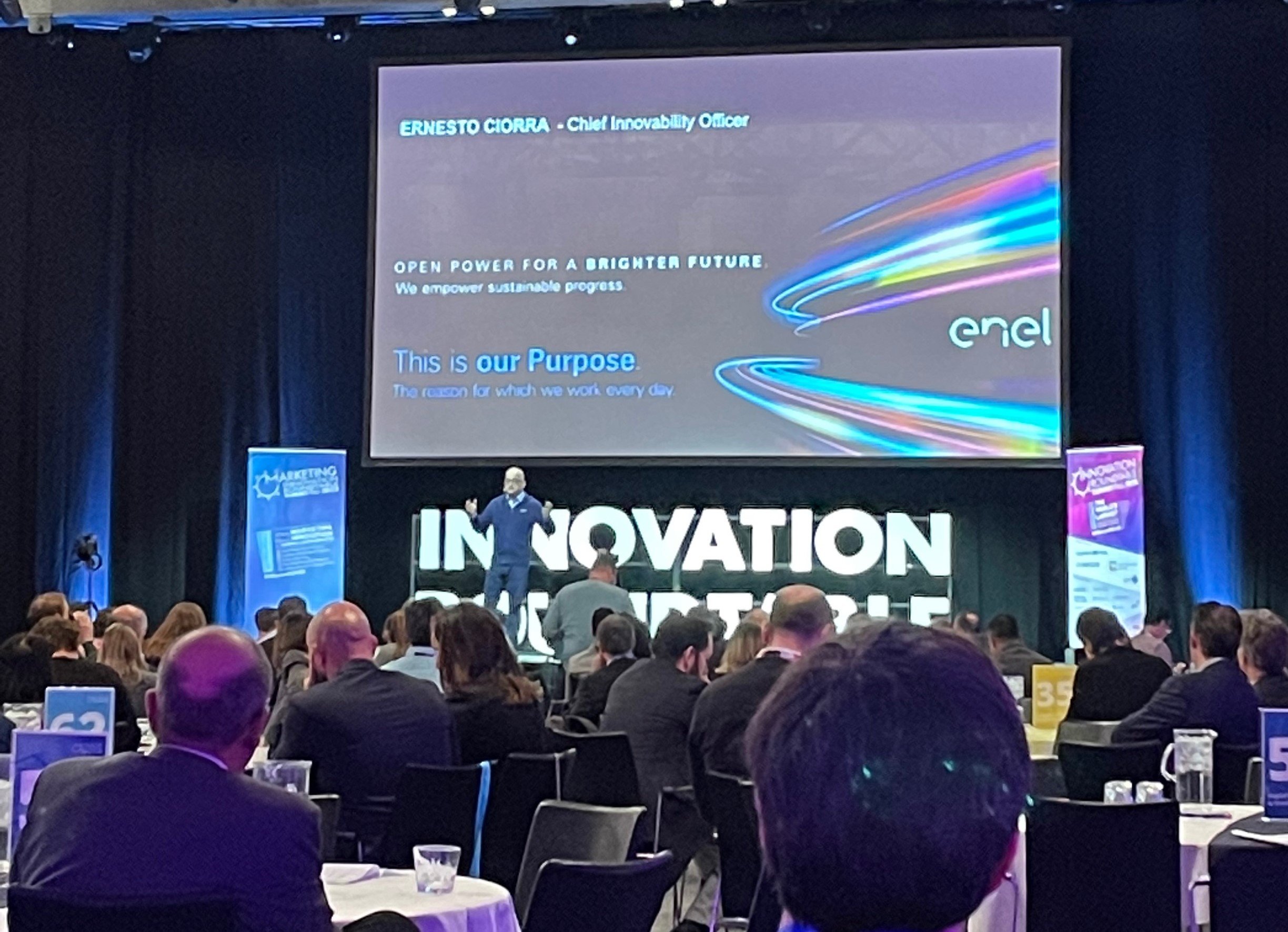 Looking back on the Innovation Roundtable event, I'm struck by how much fun it was. These summits and conferences offer the opportunity to have discussions that the remote equivalents can't quite match. While it has obviously been a necessary move over the last couple of years, this event demonstrated the power of in-person networking. It was a truly brilliant experience, and I can't wait to go back – whenever that may be.