Every year, the business review site G2 publishes a report that announces its leaders across a number of categories. This report helps to identify the movers and shakers across any business vertical, and shows which companies are growing in use and credibility year on year.
Wazoku has enjoyed success for a few consecutive years in the Idea Management sector. In 2022, though, we've excelled – thanks to our brand-new proposition and brilliant feedback from our clients, an example of which can be seen below.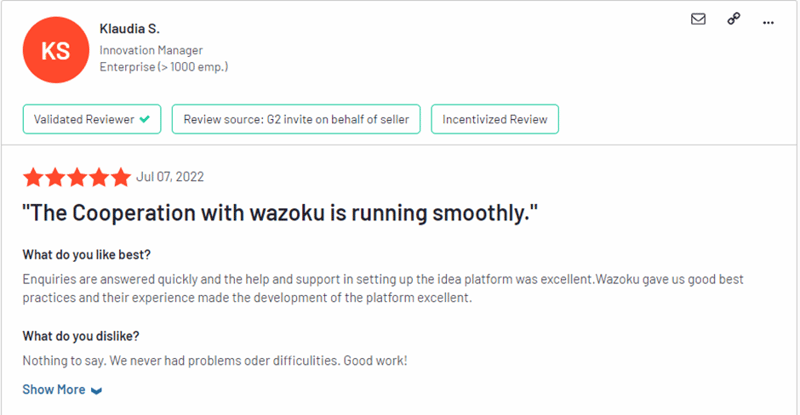 Due to these improvements, Wazoku has been awarded Leader badges for 2023 across the following categories:
Enterprise Idea Management
Momentum Leader
Overall Idea Management


Across these three categories as well, Wazoku's position has improved drastically. This progress is a testament to the hard work of everyone at Wazoku and the opportunities and solutions we're delivering for our clients across the board.
Our ethos has always been that everyone, given the right tools, can be an innovator and can change the world, one idea at a time. These results for Wazoku in the G2 report are further confirmation that our tools and platform is the right one for companies of any size to unlock innovation opportunities at scale.