In terms of real-life events, they don't come any bigger than the mega GiTex Global Innovation showcase I recently attended in Dubai. Having been starved of the opportunity to connect with people face-to-face for the past couple of years, this was certainly a case of 'out of the frying pan and into the fire.' As the below graphic illustrates, this event was huge, and while Dubai loves any opportunity to dub something the "world's largest", I could well believe it to be true in the case of this year's GiTex.

Innovation Themes

Every topic from the innovation spectrum was covered. Such was the size and scale of the event, there was no way that anyone could get around everything. You very much had to pick the area that was most interesting to you and stick to it. As always, there was a huge variety of specialization, quality, and formats. There was also a lot of innovation theater, from flying cars to holograms, metaverse experiences to AR: the list goes on.
My main responsibility at the event was speaking in the North Star Start-up zone, itself a vast space with multiple stages and hundreds of exhibitors from across the UAE and beyond. It was great to see a broad array of innovation, much of it also focused on core sustainability issues and outcomes.
One of the panels I was invited to speak on was: 'How big corporates add new ventures to add innovation through collaboration.' Chairing the discussion was Charlotte Mason and joining me on the panel was Yasmin Fansa (MENA Sustainability lead at PepsiCo) and Vivi Himmel (CEO of AltoVita). We discussed the opportunities for start-ups in working with large brands like PepsiCo, the importance of this within the overall innovation framework, and much more.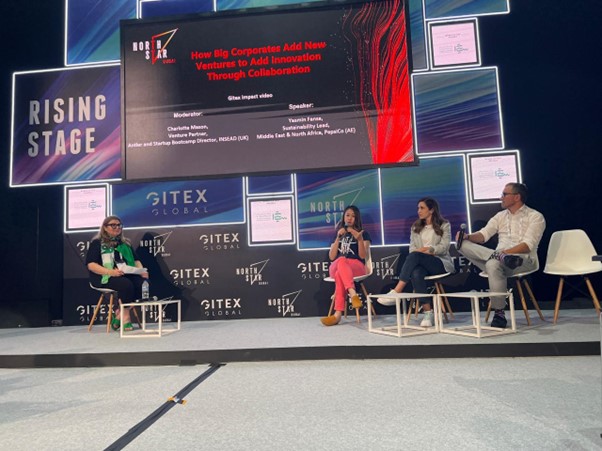 The event provided a great opportunity to mix with a diverse and global crowd. I want to thank the team at GiTex for the opportunity to attend and to all my fellow panellists and everyone that I met.
To learn more about how Wazoku supports global companies in scouting, collaborating, and co-creating with global start-ups, check out our Scouting_360 offering.
While in Dubai, I also took the chance to connect with some Wazoku customers that have a presence in the region. Some of these meetings took place at the event itself, but I was also able to take a trip out to the DEWA Innovation Centre, part of the Mohammed Bin Rashid Al Maktoum Solar Park. This was an opportunity to meet the DEWA innovation team that Wazoku has been working with for the past 18 months. I had the chance to witness the vast solar projects in operation, which made the open innovation Challenge that we ran on sustainable solutions for cleaning of solar infrastructure even more relevant.
Reflections:
It was great to be back out in real life. As the CEO of a B-Corp, I don't take flights for granted and without due consideration. The juxtaposition of the future presented in the event vs. the stark reality of life outside of the theatre was sometimes jarring. This was important too, however. It reminded me that we need to innovate for both today and tomorrow.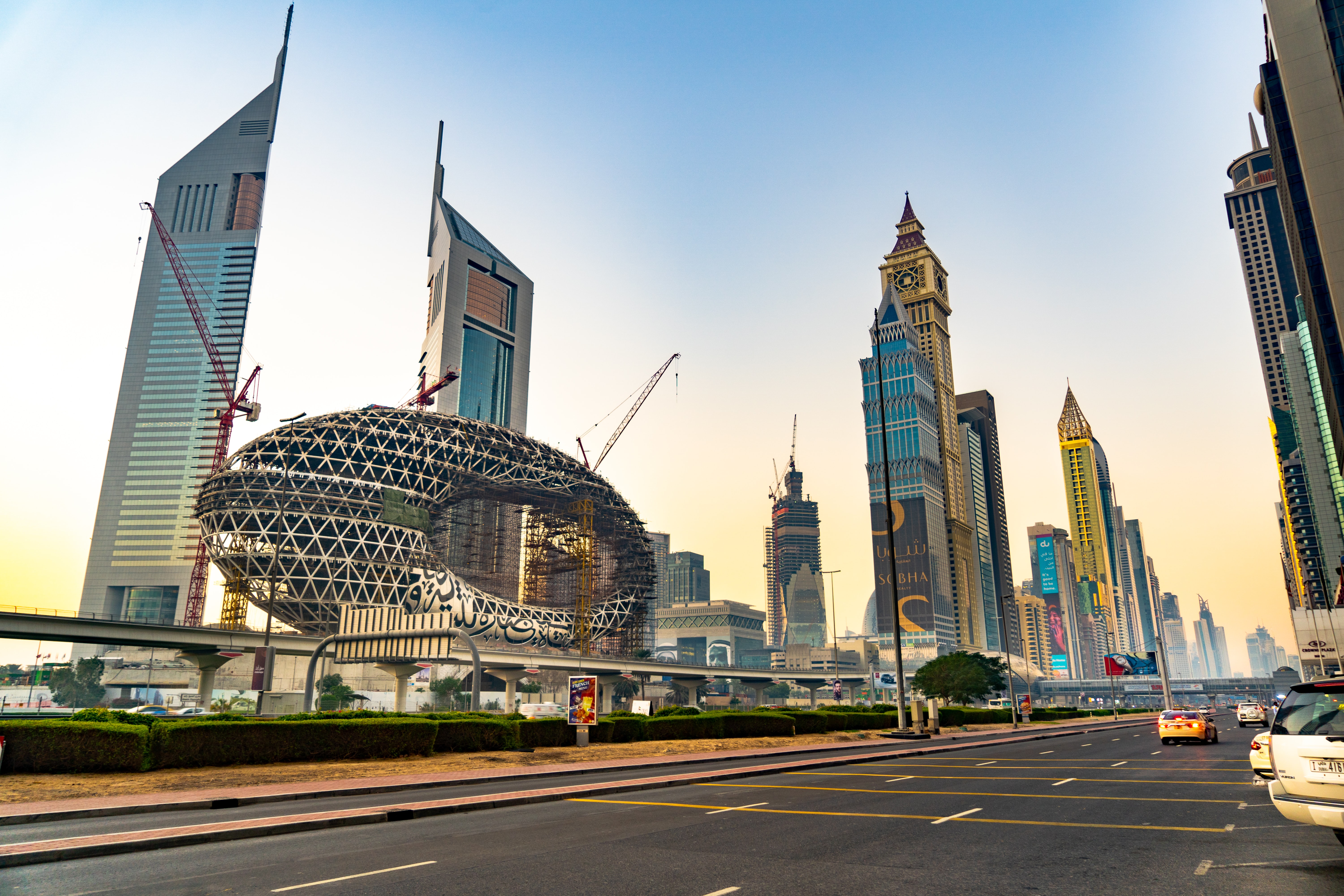 There are many areas of life that we cannot ignore and being in the middle of a mega city in the desert threw this into sharp focus. With all the challenges, opportunities, and uniqueness that this setting presents, locations such as Dubai will prove critical to either our eventual triumph or failure to meet challenges of sustainability, transportation, energy, waste, equality, and so much more.
There is a lot to be excited about in the future. There is a lot we must do to ensure that this future is as exciting and as full of opportunities as our present. A week in the sunshine is good for the soul and I came back energized and excited, but also contemplative and philosophical. The potential to do great things exists: now it's down to the business of realizing this potential before it's too late.