InnoCentive is now part of Wazoku
My name is Deepak Aghor - "I believe that the solution to a problem lies in the problem itself"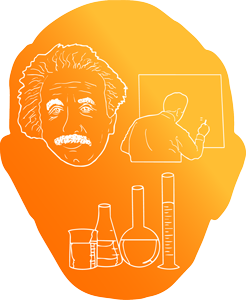 I was born in a middle-income family of teachers. My family had a special regard for formal education. Because of this it did not need much convincing for me to embark on that path. Initially I wanted to do engineering but due to lack of financial support I had to opt for science. So, what was a loss of engineering was a gain for science. I initially did my B.Sc. from a regional university and became a schoolteacher for a year to save enough money so that I could further my education . I had a hard time understanding our education system, it was very broad and I thus felt the need to specialize in chemistry after considering job prospects that it offered.
I entered IIT Bombay after clearing its entrance test and enrolled for Masters of Science. Thankfully, they also awarded me sufficient financial support so that I could complete my course. This is where my real learning started. The type of education system that the institute has is both intensive and extensive and had some of the most fabulous teachers, people who really love what they do as if on a mission, and I remain grateful to all to those who largely made me who I am today. This is a place where I was introduced to research and led to two choices, to complete a PhD or to branch out into a hybrid discipline that was more tuned to the entry in the work force. I chose the latter option.
I joined IIT Delhi for a course in Analytical & Process Control techniques that looked at chemical process control. Simultaneously I completed a project in polymer science that gave me my first job, but later went back to analytical instrumentation doing various jobs in Analytical Methods Development.
I first heard about the open innovation challenges through a friend of mine who thought I would be well positioned to participate. The first challenge I came across was, I believe, about silver recovery. Later, I came to know of a chromatographic separations challenge. It was a fairly routine thing as I was a practicing chromatographer in those days. It was a two-page solution that was different from run-of-the-mill and offered another perspective while separating such molecules. It was not a particularly well written solution and I did not (at this point) understand the difference between the different types of open innovation challenges. Regardless, the company found value in what I submitted!
I don't consider solving challenges on the platform a hobby, I merely want to put my knowledge to use so that somebody benefits from it. I also learn a lot about what I don't know. I don't believe in comfort zones. If you are too comfortable then you have not tried hard enough. You can always give up after trying hard and it is not a disgrace but not trying is! Trying makes you fitter for the next challenge, it enriches you and ultimately these small imperceptible improvements start adding up one day and then you become a different person. This is what I strive for. To continuously push myself, learn and grow. Whenever you don't pass the muster, raise your standards – is a saying I live by.
I believe that the solution to a problem lies in the problem itself. I love solving challenges that are well written. In my opinion, these are the ones that bring out the best in you. One of the toughest but best challenges I worked on was one on alternative techniques for weighing small amounts of organic powders. The challenge was deceptively simple but was very clearly written, listing out all the do's and don'ts. It was fun writing the solution and even better being awarded for it! Of the total prize pool money of $30,000, a total of 12 solvers were chosen for awards. I got $18,000 while the remaining 11 solvers got $12000.
My advice for anyone thinking of participating in a crowdsourcing style platform is to simply think clearly. Try and think of it as a challenge you are facing from a personal perspective. My specific approach to problem solving is erecting a scaffolding around the problem. I decide on the vantage point that looks most promising and later-on modify the approach based on the constraints of challenge.
The idea of providing a completely open source platform to people anywhere around the world has brought substantial benefits to hundreds of thousands of people's lives. To me, it can be seen as a step in a long chain of events where even the nature of employment is set to change permanently. The open innovation model gives advantage of the 'just-in-time' and 'just-for-the situation' resource availability which I think the world is heading into more and more. It brings about enormous value through delocalization and something I appreciate from a very personal level.
Extract from our book One Smart Crowd - How crowdsourcing is changing the world one idea at a time. The book is available in Paperback or Kindle format here.