InnoCentive is now part of Wazoku
Having had a very successful experience with one of its Challenges run in late 2020 Habitat for Humanity returned to InnoCentive's open innovation platform.
Once again with the support of SeaFreightLabs, and now in partnership with the Terwilliger Center, this time the American non-profit aimed to find efficient and effective construction and demolition (C&D) waste management solutions.
As an unfortunate biproduct of its work, the construction industry produces an enormous amount of C&D debris. Habitat for Humanity believes that the C&D waste currently generated by the sector could also be a huge untapped source of necessary building materials. One recent study suggested that the figure will reach approximately 2.2 billion tons by 2025.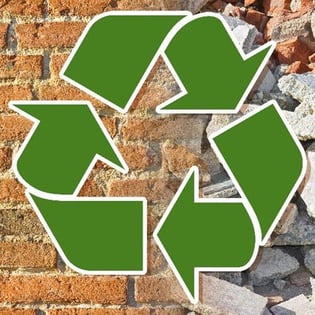 It's an issue that currently negatively impacts on the social, environmental, and
economic landscape of regions where a lot of construction is underway. Providing the industry with a more sustainable way of working has the potential to revolutionize construction's environmental impacts.
The industry in current construction hotspots, such as India, operates in a manner that isn't sustainable over a long period of time. For example, as construction needs increase, so too does the need for more materials to support future products.
There are many roadblocks to converting the construction industry into one that maximizes the potential for recyclable processes. This Challenge aimed to gather ideas on how to overcome these obstacles. Launched in late October 2020, it ran for three months, attracting 277 active solvers from 59 different countries.
This led to 59 submissions, from which four winners were selected and awarded in August 2021, after extensive deliberation between the Challenge's ten judges. It would've been almost impossible for one solution to cover the extent of such a global issue. So, the four successful solutions were selected on the following criteria:
Best Overall Solution: this solution looked at methods for recycling across a number of different substances and materials. It was submitted by a team of five individuals from South Africa (

Henry Rothschild, Aksharaa Gupta, Junhyeok Yang, Manuel Maria Miranda de Andrade Veiga, and Xuanxuan Wu) who won $6,000 between them.

Most Innovative and Creative Solution: this solution suggested a method for turning rubble into usable mortar for bricks. It was submitted by Daniele Pereira of Brazil, who was awarded $3,000.
Most Sustainable and/or Socially Contributory:

Zaifara Yakshigildina of Russia submitted a solution that showed how rubble can be converted into temporary roads. They were awarded a $3,000 prize for this work.

Most Technically or Conceptually Feasible: Navneet Samhotra of India submitted a proposal for segregating materials into categories, making the recycling of this waste easier to achieve. For this, they were also awarded a $3,000 prize.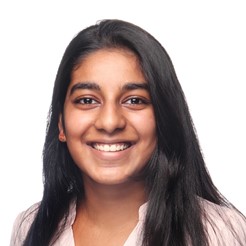 Aksharaa Gupta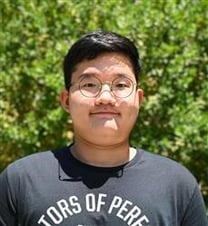 Junhyeok Yang
Following the awarding of these successful Solvers, Habitat for Humanity is exploring all four solutions as contributory elements to an overall waste management process. When up and running, this process has the potential to turn the global construction industry into one of the most socially, environmentally, and economically sustainable industries on the planet.