InnoCentive is now part of Wazoku
My name is Madhavi Muranjan - "There is no greater thrill in the "chase", the mystery solving and the detective work than you get out of the challenges mother nature puts out for us all, and that feeling of solving her challenges I wouldn't trade for anything else."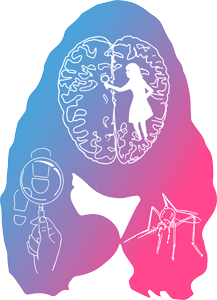 I came up with an animal model to further the research of a severe and untreatable disease that could have a strong preclinical and clinical impact.
An animal model is required which allows replication of JC virus. For more information, refer to a previous story on Horace Lee.
I was born and raised in India. I am creative and curious by nature and have always had a desire to alleviate human suffering caused by infectious epidemics like malaria and sleeping sickness. This is what drove me towards my Ph.D. in molecular microbiology from the Ohio State University. My passion for science was a combination of wanting to impact humanity and a strong desire to "crack the puzzle" that was my Ph.D. project. I was blessed with the mentorship of Dr. Samuel James Black, a brilliant scientist and thinker. He brought out all the creativity and imagination in me and taught me to harness it towards science.
Following post-doctorates at NYU Medical Center and Johns Hopkins, I entered the biotech industry as a senior scientist. Later as a principal scientist I was involved with both biosimilars and innovator antibodies. I learnt much about the development and the operations of science from conception to clinical trial as well as gaining regulatory approval. However, I also found that opportunities for creativity and problem solving in major corporate environments are limited.
My biotech exposure made me particularly sympathetic to patients who have suffered from PML as an adverse effect of an otherwise efficacious antibody as I worked with an antibody that had potential for this danger. For the first problem I attempted, I conceived an animal model for PML that could have a strong preclinical and clinical impact. To my surprise the idea I proposed was recognized and awarded.
It is very satisfying to study and understand new problems. But to create a possible unique solution, and to know that your idea may actually be the one to solve a major global problem - now that's really something! Besides the intense intellectual satisfaction of solving three consecutive biomedical challenges (and an additional metagenomics challenge), to me the greatest satisfaction comes from fulfilling unmet needs of humanity when any of these ideas work.
You don't have to have a strong technical background or training to solve most of the challenges. All you need to do is try your brain at something new with the zeal to learn and apply, and the awareness that it may generate intellectual property that would resolve a serious problem. Even if you don't have a complete cast-iron idea, incipient ideas flowing in the right direction can be just as valuable in the problem solving process.
For me, there is no greater thrill in the "chase", the mystery solving and the detective work than you get out of the challenges mother nature puts out for us all, and that feeling of solving her challenges I wouldn't trade for anything else.
Extract from our book One Smart Crowd - How crowdsourcing is changing the world one idea at a time. The book is available in Paperback or Kindle format here.