InnoCentive is now part of Wazoku
My name is Sanchita Tewari - "Become a winning Solver marked a significant step in my professional career and an important event of my life. This was the first time I received recognition and reward from an international authority and it was a life changing experience for me and my family."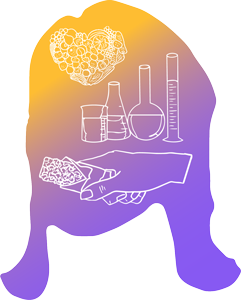 Driven by the increasingly busy lifestyles of consumers, grab-and-go convenience is experiencing rising demand among consumers. Nutritional bars have the tendency to harden over time and this makes the bar more difficult to eat. Along with hardening, the bar can also become more brittle or chewy, leading to increased chewing time and "tooth packing" – undesirable attributes for the consumer. The high demand for nutritional bars has boosted the market and there is stiff competition among manufacturers to continually introduce new products with added benefits. A typical nutrition bar will harden during its shelf life, though a fully coated bar seems to fair better over time. A manufacturer was searching for ideas to extend the shelf life of their nutritional bars to at least 18 months through the addition of a new ingredient or modification to the bar production process.
Become a winning Solver marked a significant step in my professional career and an important event of my life. This was the first time I received recognition and reward from an international authority and it was a life changing experience for me and my family. It helped a lot in my career advancement. I was truly honored to receive my reward; it is an incredible achievement for me.
I heard about the platform through one of my colleagues and one of the key reasons for joining the community was to be recognized in society for problem solving. I think that some part of me also craved the fame that comes with being a solver and I cannot deny that financial rewards is a good incentive!
The problem that I solved was about the preventing nutrition bars from going hard and coming up with a hardness removal procedure. I would love for my solution to be used in industries for developing useful products in the future.
Facing real life challenges and problems of companies across different industries is the draw for me. When technology is so advanced and knowledge is so readily accessible, as a Solver you have nothing to lose and everything to gain from this process. I think my background and domain knowledge in chemistry, life sciences and food sciences help me to problem solve across a relatively broad scope.
In my spare time I like to read scientific literature and apply some established solutions or proofs to various problems. My key piece of advice to people hoping to win a challenge is to spend a significant amount of time understanding the question and then proceed to look for the answer or feasible technology available.
Extract from our book One Smart Crowd - How crowdsourcing is changing the world one idea at a time. The book is available in Paperback or Kindle format here.