InnoCentive is now part of Wazoku
Following the success of the previous challenge it ran with InnoCentive, WorldVision had another problem that needed solving. Supported once again by SeaFreightLabs, this Challenge sought to improve the uptake of chlorine-based water treatment in Sub-Saharan Africa.
The benefits of using chlorine to disinfect and safeguard drinking water are well known. However, the uptake of such a practice in this part of the world remains low. The main reason behind this is the cost of the monitoring required to ensure that chlorine levels are at a sufficient level to disinfect the water without appearing in excessive amounts.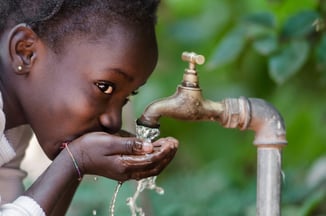 Run between November 2020 and February 2021, this reduction-to-practice Challenge utilized InnoCentive's open innovation crowd to find a solution. This means that in addition to a detailed description of their solution, Solvers need to present evidence that proves their solution will work: addressing the specific needs, criteria, or parameters of the Challenge.
It's a Challenge that attracted 286 active solvers from 64 countries across six continents. From this pool, 42 proposals were submitted which were then assessed by a team of ten evaluators.
The winning solver was announced as Emil Valchinov. A Bulgarian citizen, his PhD in Biomedical engineering was put to good use as he spent five weeks developing and testing his prototype. The device is a fully automated system, controlled by a custom-designed printed circuit board (PCB), used for free residual chlorine monitoring.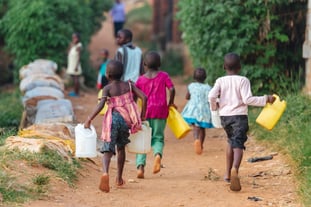 It also uses a certified, low-cost, commercially available sensor that, in combination with a dedicated flow cell, allows for the real-time transmission of data. The system is independent of any pipe network flow or pressure, owing to the flow cell's adjustable constant flow rate and the inclusion of a drain.
As a result of his submission, Dr. Valchinov received the full award of $20,000 USD. He was glad that his extensive experience designing and developing similar systems allowed him to contribute to a good cause for a humanitarian organization. The fully-functioning, cost-effective solution now forms part of WorldVision's work to improve the lives of millions in Sub-Saharan Africa and around the world.