One of the delights of a global crowd is the variety and diversity of the stories it throws up. Every day, somewhere in the world, people use their knowledge and lived experience to solve issues that companies are facing. In this blog series, we want to share some of the best and brightest stories with you.
What were you doing at 16 years old? Depending on where you are in the world, you could be studying for exams, taking lessons in how to drive, or voting for the first time. Chances are that, when asked this question, very few of us would be able to answer: "I solved a problem for a national authority on the other side of the planet, and in my second language."
This is exactly what Solver José Luis Susa did, though. When the UK's National Endowment for Science, Technology and the Arts (NESTA) ran a Challenge with the Wazoku Crowd – then known as InnoCentive – it attracted a wave of contributions worldwide. In total, 625 of our Solvers were engaged in trying to find ways to improve parental involvement in the studies of their children.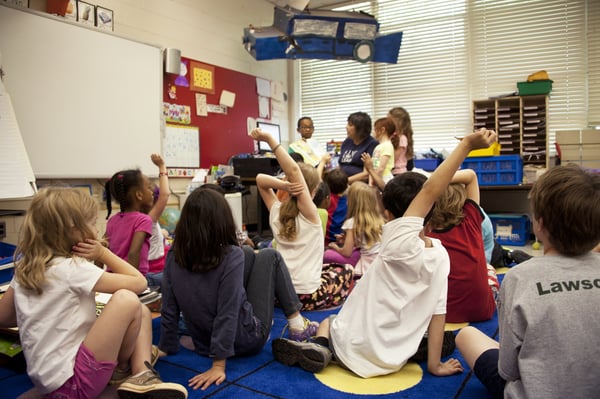 Drawing on first-hand experience as José's father had overseen an experiment in his school that saw parents actively participating in their children's classes, Susa got to work. He conducted interviews with the purpose of validating his father's thesis, ensuring that it would work, regardless of cultural, language, or societal contexts.
Following this process, he translated all his work into English and submitted his proposed solution. When the Challenge closed, his idea was the one selected as a winner by NESTA and the whole experience provided Susa with what he described as a key lesson in his life.
"I realised the value of persistence, of believing in what one wants to do and not listening to the voices that tell me I can't do it."
At the time of submitting his proposal, the 16-year-old Susa had just started his first semester at the Julio Garavito School of Engineering in Bogotá. His experience and the Challenge win that came from it helped him to believe in his own abilities, regardless of what people may have told him about his potential. Today, he is a project manager for Siemens in the United States, having acquired a Master's Degree in France and completing his Doctorate in the US.
José's story is a remarkable one – a testament to the innate ability of people, however young and wherever they are in the world, to make a meaningful contribution to progress. We at Wazoku talk a lot about the ability of everyone to be an innovator. It's a belief that is based on stories like José's who, by mixing first-hand experience and their own insights, change the world, one idea at a time.