Innovation lives all around us, but there are very few areas in which this is more evident than sport. Whether it be the 'ball GPS' explored at the recent FIFA World Cup to the ultra-light running shoes trialled by Eliud Kipchoge when he ran the sub-2 hour marathon, athletes and the teams around them are constantly searching for ways to optimize performance.
No other sport has more of a long-standing reputation for this than Formula 1. In this blog, we're going to look at how that has manifested since the birth of the sport, where this innovative drive could take us next, and how Crowdsourcing is the key to unlocking this potential.
F1 Innovations through the ages
Starting nearly 100 years ago, Formula 1 grew out of a few different European Racing Championships and, in 1950, the first official Championship was held. In the 73 years since, the sport has undergone several radical changes. From adaptive suspension, steering wheel buttons, and carbon fibre to Double Overhead Camshaft (DOHC) Engines, hybrid powertrains, and even gear shift paddles, a lot of these innovations have made their way into production road cars.
Between 1950 and 1980, there were only 8 years without a death in a Formula 1 car (either at a test, non-championship, or full championship event). Since 1980, there have only been 8 years with a death. It's clear, based on that stark statistic alone, that safety has become an ever-growing focus behind the innovation in Formula 1. In the last ten years alone, the introduction of technology like the 'halo' has seen injuries where, in previous years, there would have been fatalities.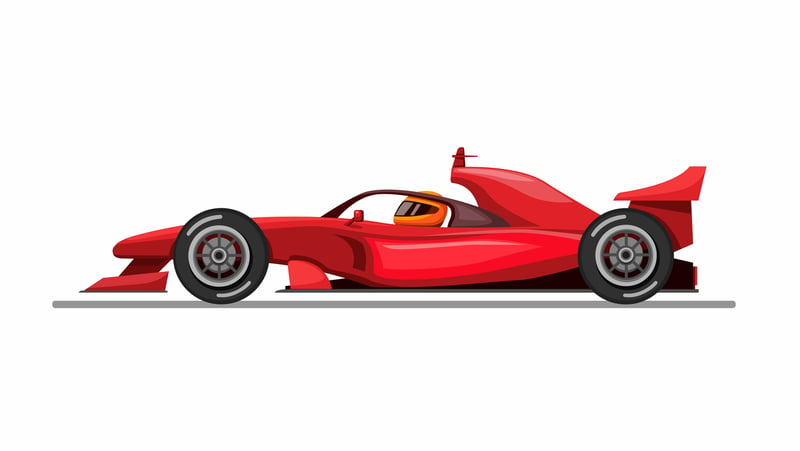 Running in parallel to this increase in focus on safety has been a consideration of sustainability practices, methods, and technologies in the sport. Highlighted by the growing attention that sustainability has garnered in everyone's lives, and as a result of its rich history in being the place where these crucial advancements are made, Formula 1 is very much in the box seat for bringing about the changes needed to move a world closer, towards, and beyond a truly sustainable future.
The projects of the future
During his interview in Bahrain at the season opener this year, Pat Symonds – Chief Technical Officer of Formula 1 – discussed the key project he is currently heading up. Symonds oversees the team that are testing, developing, and innovating in sustainable, synthetic fuels. The end goal of this project is a Formula 1 World Championship that doesn't rely on fossil fuels at all.
As we've seen through the history of the sport, the implications of these innovations extend far beyond the 20 cars that go racing in exotic locations around the world over the course of an entire year. These developments go hand in hand with the even more seismic shift away from fossil fuels for the entire world.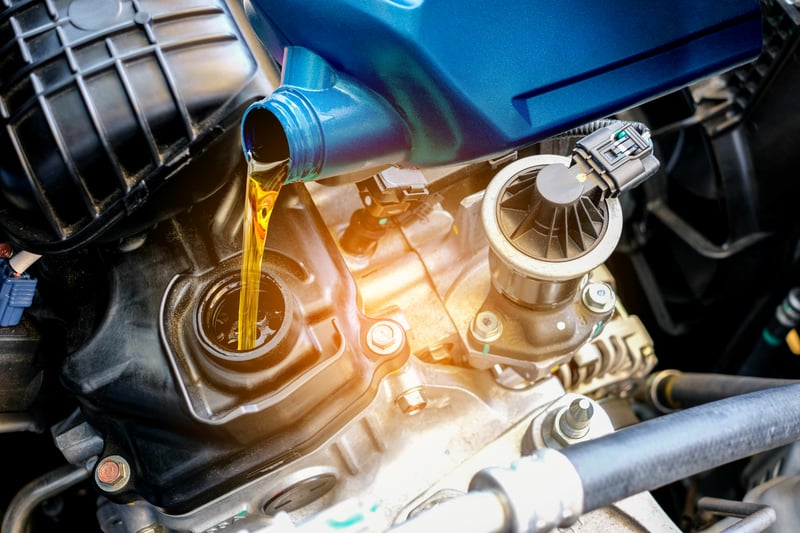 The importance of this project cannot be overstated, and it's the enormity of this task that provides significant hurdles for Symonds and his team. In the ultra-competitive landscape of Formula 1, trying to deliver a common goal that involves collaboration is, in practice, essentially impossible. Thus, we arrive at an impasse where Open Innovation and Crowdsourcing solutions can break the gridlock.
How Open Innovation can help
It's Joy's law that "no matter who you are, most of the smartest people work for someone else" and that's exactly the cause of the issue that Formula 1 finds itself in. Every team brings with it several hyper-intelligent people that, acting as a collective, could make real breakthroughs in this area. However, as is to be expected, working collaboratively in a competitive world like Formula 1 never really happens on a multi-team level.
Yet, there are still a few ways in which Crowdsourcing can help solve this issue. Using a tool like Wazoku's to run Challenges on specific pain points that contribute to this overall goal to people in the teams and finding their best solution could be one way.
Similarly, a co-creation space – such as Wazoku's Innovation Networks – could be a place where chosen representatives from teams, manufacturers, and their supply chain can come together and build solutions for testing.
Alternatively, if collaboration proves impossible, Challenges can also be used to leverage that inner competitiveness across the different teams. The teams that get Challenges up and running quicker will have access to the entire pool of ideas earlier and can begin thinking about solutions even sooner.
In this blog, we've looked at the proud history of Formula 1 as a vehicle for automotive innovation. We've illustrated how the sport has been behind some of the most important developments in automobile technology, where its focus is shifting towards the future, and how Open Innovation can be used to bring about this change.