To reflect the changing world of work and the decentralized nature of modern business, we're bringing InnoCentive and its Challenge Community into Wazoku's offering.
From 2nd September 2022, InnoCentive will become the Wazoku Crowd.
For over twenty years, InnoCentive has been the leading open talent community of Solvers who can truly change the world, one idea at a time. While this may sound like a big change, your day-to-day use of our platform will stay the same, whether from a Solver or a customer perspective.
Wazoku's platform has an always-on talent capability provided by our Solvers from a range of countries, industries, and backgrounds. To help our customers experience the power and potential of our crowd, you can access the always-on insights of millions of problem solvers in your Challenges and internal innovation capability.
What does this mean for you?
For Solvers
Nothing about your Wazoku experience will change – you'll still be able to access all the latest Challenges, your workspaces, and browse the genre-specific Showcases (formerly Pavilions).
Opportunities on the Challenge Center will increase, with even more open innovation Challenges and ways to test yourself.
Coming Soon: We will shortly be launching a new Community site where Solvers will be given access to more information about the Challenges being run, access to learning information and events and much more. Watch this space for more!


We're looking forward to seeing you continue to solve the world's biggest problems for some of the leading organizations and not-for-profits.
For customers
The way that you currently use Wazoku will stay the same. Our new website will reflect a few changes in how we describe our offering and we'll be expanding our capability, but there's no change to your use of the platform.
New Advanced Analytics capabilities will give you greater views over your programs and Challenges.
True connected communities that mean no matter who you collaborate with, you can do it on the Wazoku Platform with confidence and security.


Wazoku's core offering will remain the same with this renaming – our leading crowdsourcing talent capability is now accessible throughout our gold standard platform for idea management and innovation.
If you have any questions about the changes or want to know more about the InnoCentive change – we'd love to hear from you. Contact us on LinkedIn, through our forms, or give us a call!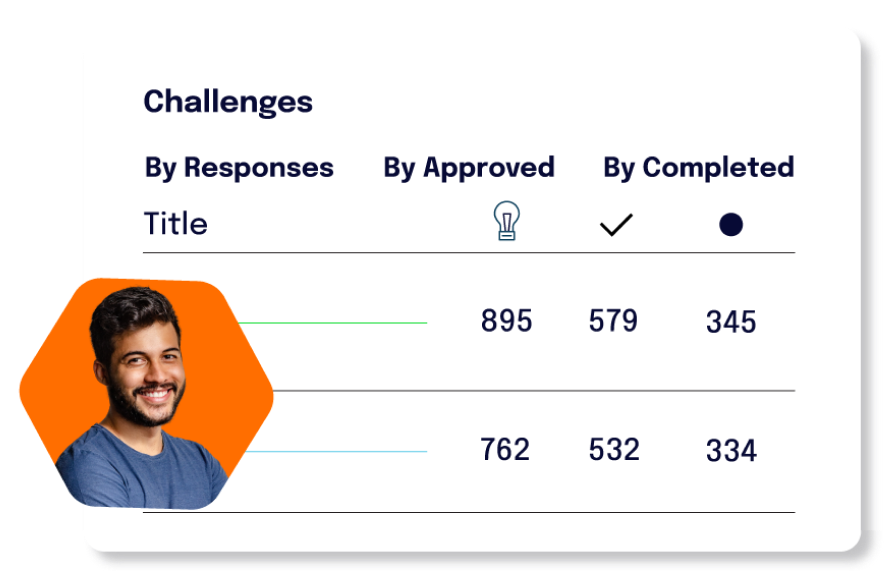 Learn more about InnoCentive, the global leader in crowdsourcing

In 2020, Wazoku acquired InnoCentive – adding a leading crowdsourcing and open talent community to its platform for idea management and innovation. Before we make the change, we thought we'd celebrate the successes and long-term impact of InnoCentive on the world of innovation. From an idea between Alpheus Bingham and Aaron Schacht to delivering solutions with USD$1,000,000 awards, InnoCentive was at the forefront of changing the world, one idea at a time.



"The rapid shift to remote working and the need for engaging dispersed networks to innovate and solve problems has seen a significant increase in demand for both our idea management and open innovation services."
// Simon Hill, CEO and Co-Founder of Wazoku

What was InnoCentive?

It was a company that made getting the right people in front of the right problem possible. Extending the reach of its global clients to a network of 500,000+ problem solvers, InnoCentive boasted customers from the Fortune-2000 list, local and national start-ups, to humanitarian not-for-profits. For the team at InnoCentive, no problem was too big or too small to leave unsolved.

What was InnoCentive's purpose and philosophy?

InnoCentive was founded on three key realizations:
There will always be someone smarter outside of your team/organization
Getting a diverse range of fresh perspectives is key to effective problem solving
Asking the right question in the right way is critical to getting the answers you need


Purchase by Wazoku

In 2020, Wazoku acquired InnoCentive, which is now integrated with the wider Wazoku proposition creating a unique innovation at scale offering. Across over 2,500 innovation Challenges, 200,000 innovations captured, and over $60,000,000 in award amounts we have proven that it is not always the most 'expert' minds in a specific field that have the capacity to solve Challenges. They can be solved anywhere, by anyone, at any time.

"No other firm has the experience and capability of crowdsourcing, idea management, and open innovation that this combined proposition brings. The possibilities and potential are hugely exciting."
// Alpheus Bingham, CEO and Co-Founder of InnoCentive