Wazoku Webinars are returning in May! After a break throughout April, we are restarting our Thursday sessions and this month, we have some exciting discussions planned. Continuing our 'Industry Innovators' series that saw us hold conversations with the MoD and Enel back in February, this time we will be discussing how companies in the Professional and Financial Services industry use Wazoku.
Following that, we're going to start a new series of Product webinars that go into further detail about Mindpool, which was announced as part of our recent Product Roadmap webinar. This series takes us through to June where a yet-to-be-announced session could happen as a fourth instalment of our 'Industry Innovators' series – so keep an eye on our blog and socials for the latest on that!
Click on the below images to register attendance for the webinar!
04/05/2023: Using Wazoku in the Financial Services Industry with Old Mutual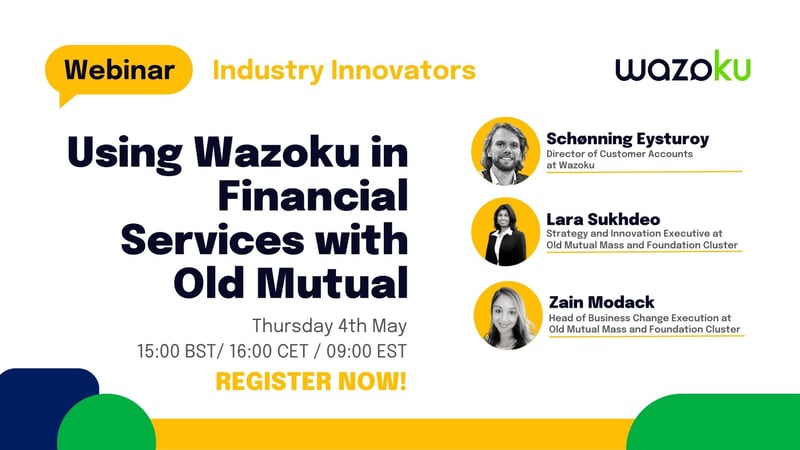 In this webinar, we will hear from Old Mutual's Mass and Foundation Cluster, which has successfully established a scalable process for innovation through an idea management program.
Co-hosts Lara Sukhdeo, Strategy & Innovation Executive and Zain Modack, Head of Business Change Execution, will join our Director of Customer Accounts Schønning Eysturoy to share their reflections on rolling out an innovation program to 8000+ employees.
Join us to discover how Old Mutual has used the Wazoku platform to improve business and operational efficiency and reduce the time spent on IT operational support.
11/05/2023: An Introduction to Mindpool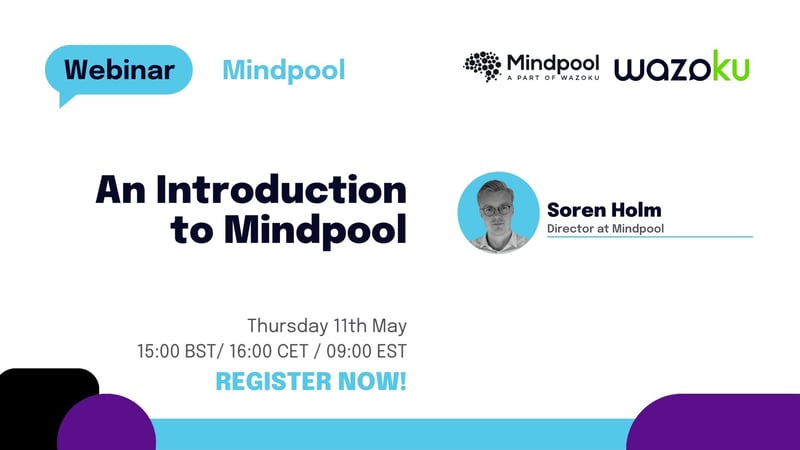 In our recent Product Roadmap webinar, we introduced our new Mindpool offering. Mindpool exists to give businesses the opportunity to get a read on confidence of the team, performance of the organization, and real time solutions on how to improve.
In this webinar - the first of a three-part series - Soren Holm, Director of Mindpool, will introduce the product in more detail. Join us to discover the ethos behind Mindpool, how it fits into the overall Wazoku offering, and where it will progress in the future.
18/05/2023: A Mindpool Demonstration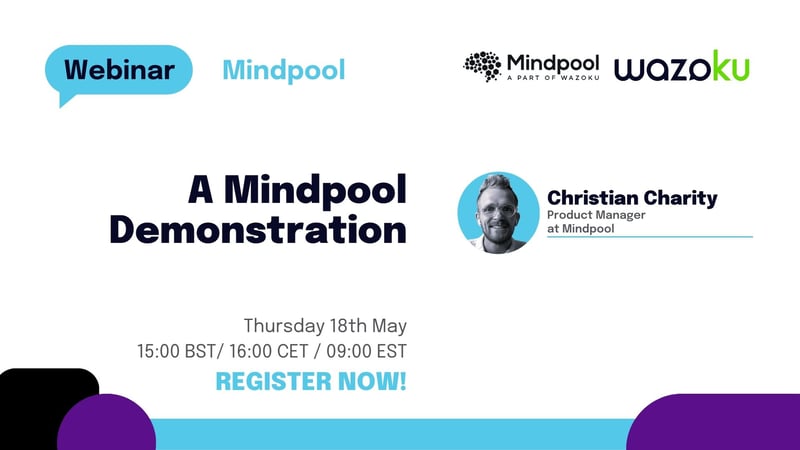 This webinar - the second of a three-part series – will be hosted by Christian Charity, Product Manager at Mindpool, who will demonstrate how the process works from start to finish. Join us to discover how easy it is to get started with Mindpool, how users interact with it whenever they need to, and how the product drives invaluable insights for businesses.
06/06/2023: Using Mindpool to optimize Employee Engagement with AIESEC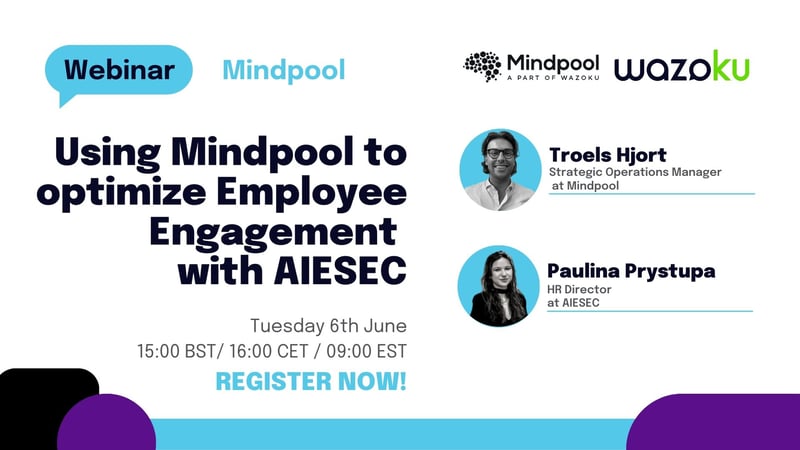 This webinar - the third in a three-part series – will be hosted by Troels Hjort, Strategic Operations Manager at Mindpool who will be joined by Paulina Prystupa, HR Director of AIESEC to discuss how Mindpool has revolutionized AIESEC's approach to employee engagement.
Join us to discover how AIESEC deploys Mindpool surveys, what processes the organization uses to ensure it's leveraging those insights, and some top tips on how to integrate Mindpool into a wider innovation program.
We are really looking forward to bringing these sessions to our audience and can't wait to see what discussions these webinars inspire. If you'd like to check out our past webinars, follow this link to catch up on our Organizing for Innovation series, our joint sessions with Steven Shapiro and Elvin Turner, and our other customer webinars including episodes with Alte Leipziger and Sandvik.