Wazoku has officially been announced as one of the UK's best workplaces in a new list released today. One of the many Great Place to Work Awards handed out throughout the year, this list celebrates the organizations that go the extra mile for employees, recognizing that people are at the heart of every business success.
This year, Wazoku was included in the 'Medium Organisations' category, after landing on the same list in 2022 as well as the 'Workplaces for Women' category last year. The modern world of work is a landscape that forces employers to prioritize the health and wellbeing of their employees through fair pay, a diverse range of benefits, and access to necessary help if anyone should need it.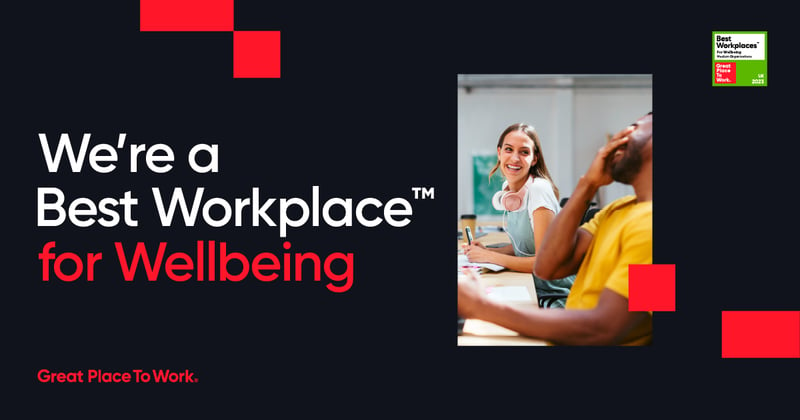 This year's Best Workplaces™ were decided using the below criteria:
"Great Place to Work's culture experts analysed thousands of employee surveys, assessing people's experiences of wellbeing at work to determine the UK's Best Workplaces™ for Wellbeing list. The surveys asked employees to comment on how their company supports their work-life balance, sense of fulfilment, job satisfaction, psychological safety, and financial security. Evaluations also included an assessment of how well the organization was able to deliver consistency of their employee experience across all departments and seniority levels."
In the last twelve months, Wazoku has launched a ThanksBen rewards initiative that gives every employee £30 GBP a month for health and wellbeing purposes. Private healthcare insurance, extended maternity and paternity periods, and a flexible holiday policy are other examples of how Wazoku is creating a truly Great Place to Work for our staff.
As well as that, in 2022, our Operations team ran guided meditation, financial wellbeing seminars, desk yoga, cooking classes, and reflection sessions for World Wellbeing Week.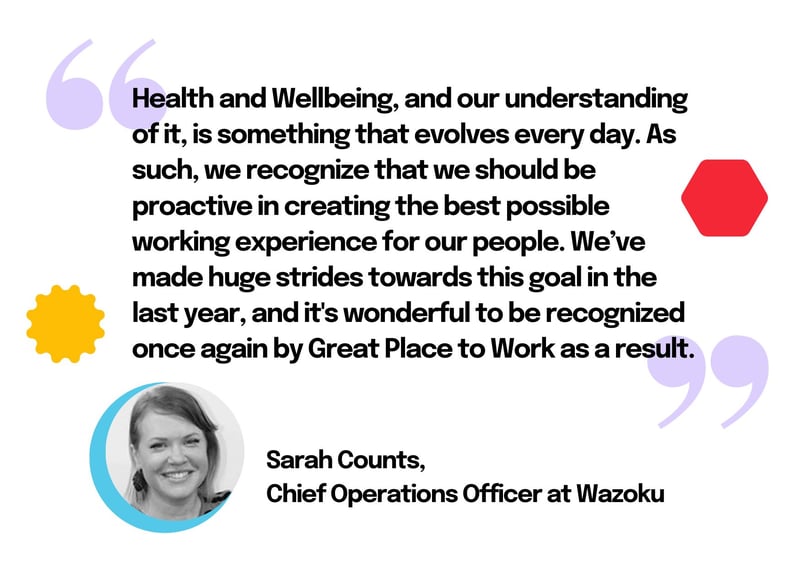 It's always great to be recognized as a Great Place to Work in any category. In the area of Health and Wellbeing, our inclusion on this list is particularly welcome. We want to congratulate every other organization that placed on this year's list, and look forward to continuing our work and making Wazoku an even better place to work for our people's health and wellbeing.
Interested in a role at Wazoku? Apply here!